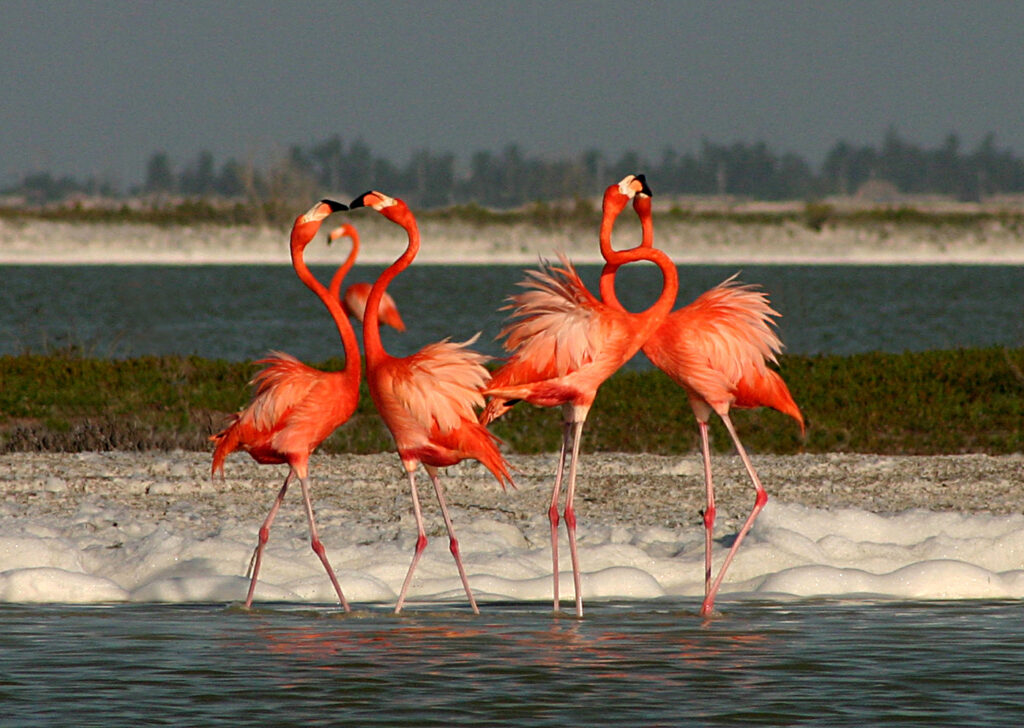 !Book Nature Tours Below!
Rio Lagartos Adventures
Flamingo and Nature Tours in Rio Lagartos,Yucatan
Rio Lagartos,Yucatan is the home to Mexico's largest flock of Flamingos 40,000+ plus 395 species of birds have been identified
All the tours are private and the prices are per boat not per person
We are not a high volume tour operator with waiting lines. We do not take reservations for shared tours.
We offer the following options for Flamingo and ​Nature trips (listed below) that you can book online here.
Our tours are by reservation and you can choose your starting time. Reserving online with the booking button will assure your choice of time with an English or French speaking guide.
The choices we offer are below: We are not a high volume tour operator with waiting lines. We do not take reservations for shared tours.
We do high quality custom tours with experienced guides that have a minimum impact on the environment.
​We do not visit the pink water on our tours. The bright pink ponds can not be reached by boat. The bright red color is not natural. It is caused by adding a chemical to purify the salt. Real information here on the pink water.
All the tours are private and the costs are per boat not by person.
Flamingo Lover's Tour
Book Now
Flamingo Lovers Tour (3 Hours) English or French guide
A 3 hour private tour of approximately 50km (30miles) through the estuary of the Ria Lagartos Biosphere Reserve. We navigate the mangrove channels to explore and enjoy the extensive natural diversity. The captain / guide will help you identify the different species of flora and fauna and share their knowledge on the ecology of the area, many different types of birds will be sighted such as flamingos, herons, eagles, pelicans among others395 species of birds have been reported in the bio reserve. There is the possibility of observing some crocodiles, we will stop at a wooden platform to explain about the extraction of salt and you can enjoy a mud bath(Bano Maya(optional) in a fine white clay which has very good exfoliating properties. (treatment used in the past by the Mayans for the Skincare) then we will move to an island beach with only a few palapas for shade where you can swim and wash off the clay. The tour ends at Ria Maya Restaurant where you can have a shower lunch ,soft drinks or a cold beer. The Sunset Flamingo lover's tour does not include the mud bath and the beach as we are returning after dark
for up to 6 persons with French or English Guide (3400 mxn pesos)
There is a 60 pesos /person park entrance fee
Nature Lover's Tour
Book Now
The Nature Lover's Tour(4 hours) English or French Guide
The Nature Lovers tour includes one of our most experienced interpretive nature guides and is designed for those interested in learning more about the wildlife and plants of the Ria Lagartos Bio Reserve. This tour also visits the feeding grounds of the flamingos. The boat trips are the only way to see many of the species that live here, all from the comfort and safety of our well maintained launches. A stop at the mud baths and the beach is optional for those interested in spending more time viewing wildlife. The four hour tour takes you deeper into the mangroves and gives you an opportunity to see many more species of birds, crocodiles and occasionally the mammals that live here. This includes an interpretive guide in French, English or Spanish as requested. There is 60 pesos/person park entrance fee . We provide a cooler with ice and bottled water. All boats have a sunshade, ,binoculars to share and a bird identification book. Life jackets are available for everyone and we meet all Mexican Coast Guard Safety requirements.
Private tour up to 6 persons ( 4200 mxn pesos)
There is a 60 pesos/person park entrance fee
Beach Lover's Tour
Book Now
5 hours English French or Spanish guide
We take you first to an isolated beach on the Gulf of Mexico that you can reach only by boat to explore, beachcomb, and swim.
Then we go to Isla Cerritos. It was the most important Mayan trading port for Chichen Itza and is now a bird sanctuary.
We visit a freshwater spring in the mangrove that is an oasis for many species of birds and animals including crocodiles
The final stop before returning is the lovely island beach at San Felipe to relax and swim. Along our route, we encounter the ancient horse crabs, many varieties of jellyfish, sponges, and other species that your guide will catch and give you a close-up look.
All of the destinations can be reached only by boat..
Private tour up to 6 persons ( 5000 mxn pesos)
The beach Lovers tour is not available in Jan,Feb, March or April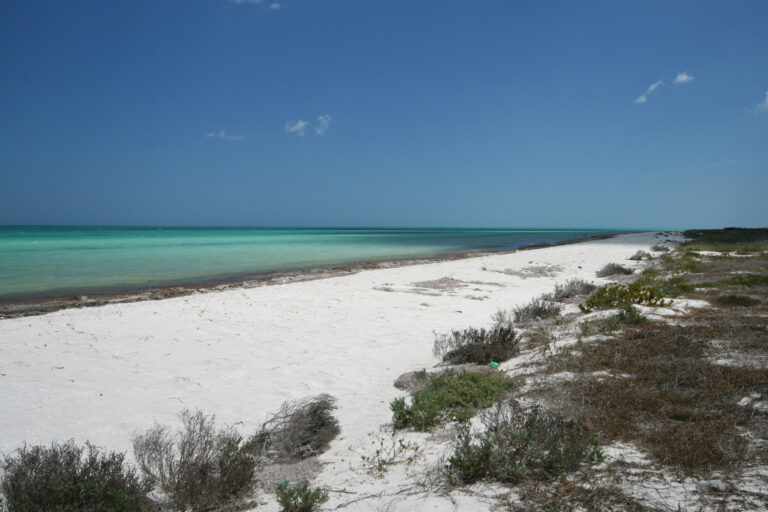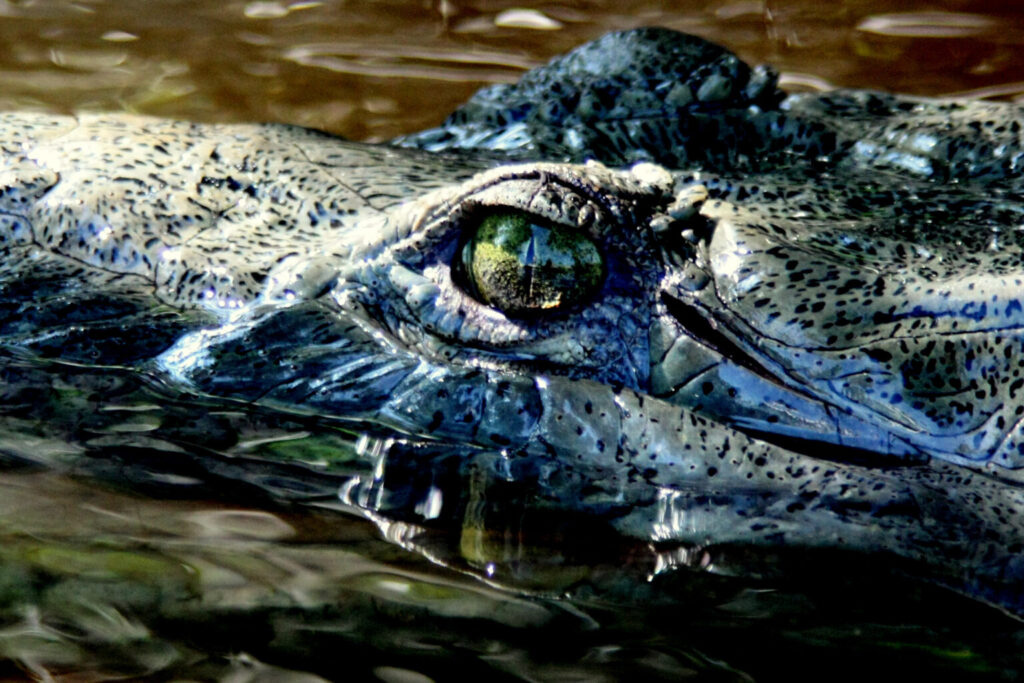 Crocodile Night Tours
Book Now
2 hours English or Spanish guides (2500 mxn pesos)
Crocodile tours are offered in the mid-day from 10 am -3 pm.when they are sunning themselves. We travel back into the mangroves to search for them. There are two species of crocodiles in the Ria Lagartos Bio Reserve. We see many species of birds and other wildlife on these tours.Often it is possible to get quite close to these remarkable creatures. (2500 mxn pesos for up to 6 people. (2 hours) there is 60 pesos/per person park entrance fee

Use the booking button to the right.
Photography Tours in the Ria Lagartos Bio Reserve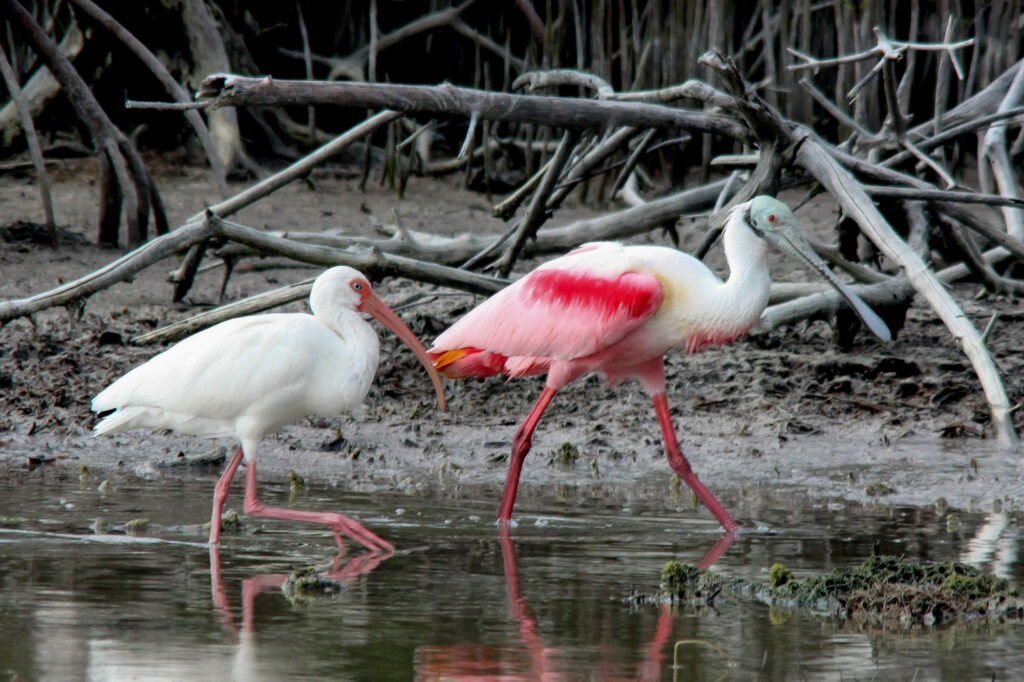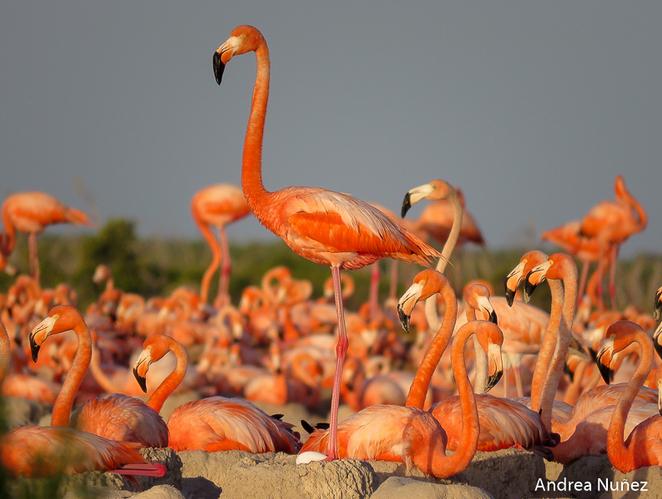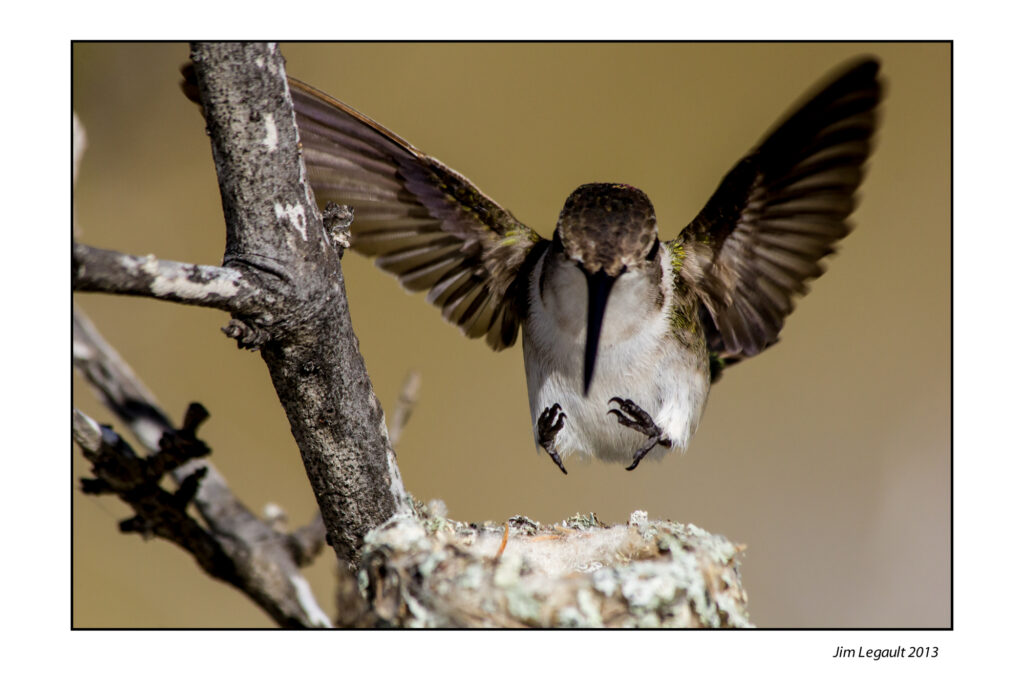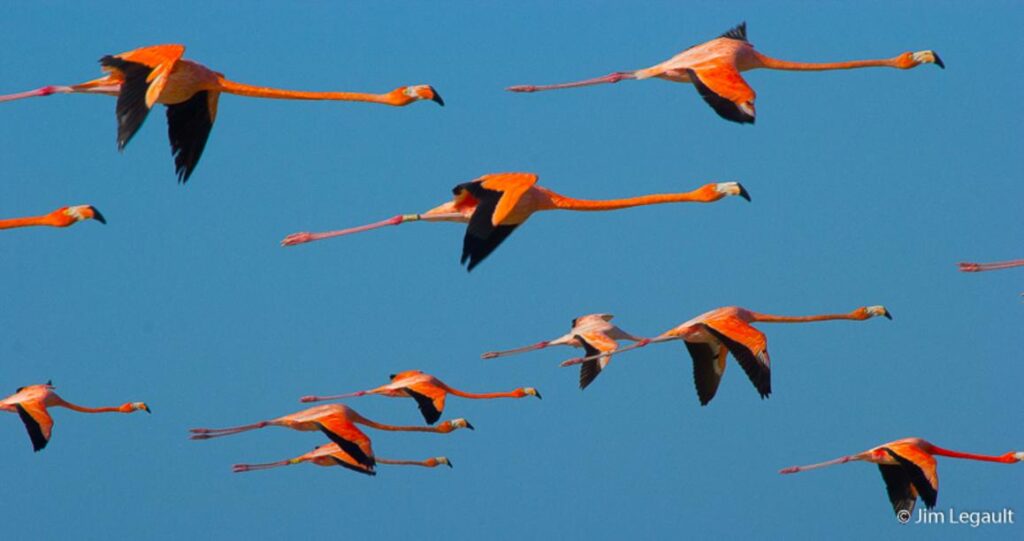 Photography Tours the Ria Lagartos Reserve
Book Now
4 hours French or English Guide
Photography trips are designed especially for photographers.
They are slower ,longer and penetrate deeper into the mangroves. The guides are skilled at finding the species of birds you are looking for and getting close enough for a chance at making a good shot.
Not disturbing the wildlife is an
important part of this.
The launches we use are a stable platform for photographing , even with long lenses. The launches make it possible to safely reach places that would be otherwise impossible. The trips are 4 hours long and can be designed to find the species you are looking for. The Bird List of the Bio Reserve can be used to
to make a wish list for photography here. We will do our best to help you find them.
For those interested we also do photography tours by land (4200 mxn pesos) + 60 oesos /person park entrance.
Standard Flamingo Tour
2 hours 2000mxn pesos
Our standard flamingo tour is just 2 hours and gives you a chance to see these remarkable birds.
Because of the travel time to the feeding grounds there is limited time to stop to see other species of birds and crocodiles. The Flamingo Lover's tour and the Nature Lover's tour are longer and more complete and include many more opportunities to see wildlife.
there is a 60 mxn pesos/per person park entrance fee
Use booking button to right