RIA LAGARTOS NATURAL PROTECTED AREA PHOTOGRAPHY TRIPS.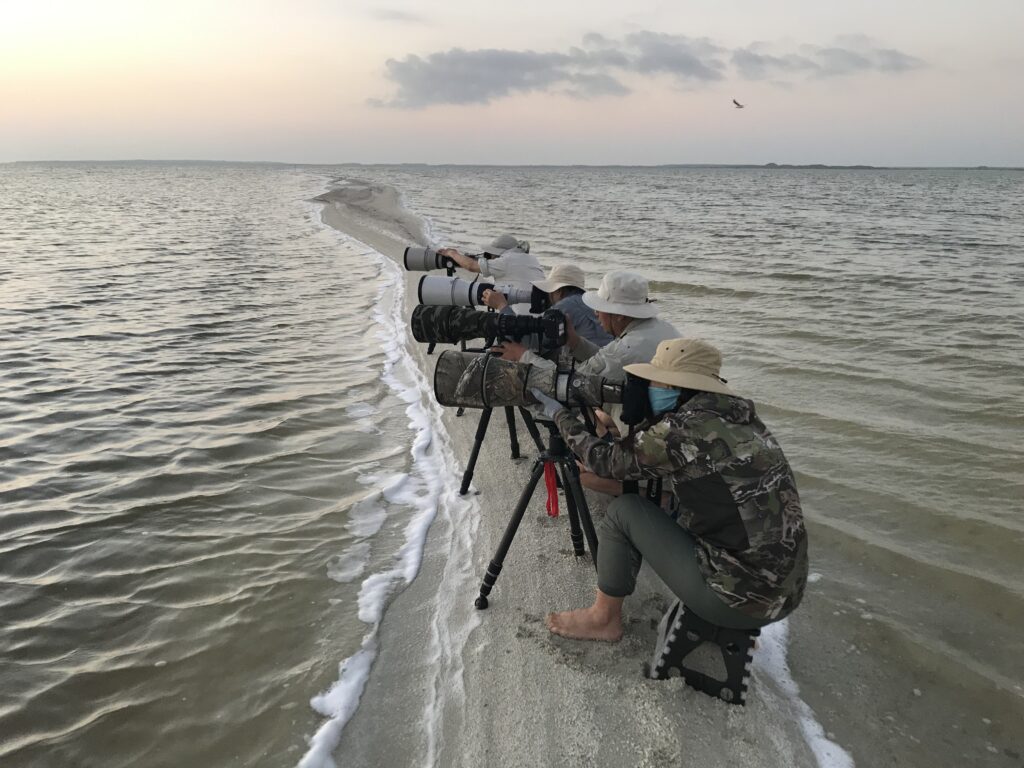 Photography trips are designed especially for Nature photographers. OUR TOURS CAN BE BY BOAT OR BY LAND.
They are slower,longer and penetrate deeper into the BIO RESERVE and we visit DIFFERENT ECOSISTEMS, MANGROVES, LOW FOREST, COaSTAL DUNE, SCRUB FOREST AND OTHERS.
The guides are skilled at finding the species of birds you are looking for and getting close enough for a chance at making a good shot. Not disturbing the wildlife is an important part of this.
The launches and 4×4 trucks we use are a stable platform for photographing , even with long lenses and make it possible to safely reach places that would be otherwise impossible.
Reviewed March 6, 2012
WMarkR
Montreal, Canada
Trip Advisor Review
We booked Diego for 9 separate land- and boat-based tours (all private) over a 1-week period, focusing on wildlife photography. He proved to be the ideal guide; with his 20 years of experience, he has an encyclopedic knowledge of the local species, and a superhuman ability to find and identify them. Without his expert assistance, we would not have encountered even a fraction of the species we managed to see and photograph. On one of our outings, Diego even spotted an Agami Heron, the first record for this beautiful bird in the state of Yucatan—we were proud to be witness to this event! We also loved his patient, easy-going attitude … not to mention his great sense of humour! Whether you want a single trip to see flamingos or a series of hardcore birding/photography tours, we give him our top recommendation.
For the photo trips we use a larger(wider) and more stable launch that is better for photography.
Packages including lodging at Ria Maya Lodge are available !
Birding tours for photography are 4200 pesos.(4hrs) This includes the boat or 4 wheel drive and your guide . Diego and Diego´s best guides do the trips. It is best to keep your group small for the photo trips. The photo trips are slower, longer and designed for photography. They are best if done early in the morning or in the late afternoon to take advantage of the best light. With a prepared wish list we can design your trips around species you are looking for. It is easy to spend a week photographing here. See the bird list
Trip Advisor review by
friesengerald
San Diego, California March 2018
Diego Nunez is special. I'm a bird photographer with over 2,000 photographed worldwide species. I was specifically targeting only about 35 species in the Yucatan. Some of those included were: Orange Oriole, Yucatan Jay, Flycatcher, Woodpecker, Bobwhite, Wren & Nightjar, Mexican Sheartail, King Vulture, Ocellated Turkey, Lesser Roadrunner, Rose-throated tanager, Turquoise-browed Motmot, Gray-crowned Yellowthroat, Black Catbird, Scrub Euphonia… Of my 35 specific targets Diego Nunez, by boat and by truck, got me to 27 of them. MOST IMPORTANTLY, OF THE 11 YUCATAN ENDEMIC SPECIES, I GOT 10, only missing the Yucatan Poorwill which we heard but didn't get the photo. Those percentages rank the highest of any guide I have ever used anywhere worldwide. He took my "need" list and took me to the bird. THANK YOU Diego!
When you spend a week with a guide, from sunup to sundown, and then add-on a couple of night shoots, there is a tendency for both the guide and you to become either bored and/or grumpy. Not so with Diego. He was as enthusiastic and driven on day 7 as he was on day 1. I truly enjoyed his joking companionship and cheerful demeanor. But when the target was in sight, his humor turned into a ravenous hunt for the best angle and lighting possible. Loved shooting with him. Diego's "ID by call" skills are only average, but his search and sight skills are fantastic. I'm a good spotter. He was better. And he's very adaptable to client need. If I wanted to linger an hour for a Calendar Cover image, no problem. If I wanted to shoot and move on, no problem.
Rooms not great but just fine for a working bird photographer. Tons of electric outlets in the room for battery charging, hard discs, computers, phone, et al… Liked the bed. Food okay. WIFI sporadic but the whole town is that way. We shot the mangroves from a boat a couple of days and 1 night. It was roomy, speedy, clean and comfortable – top notch for a photographer with tons of gear. And don't you love it when the driver immediately turns off the engine when you start shooting. Used both a new large luxury van and a new 4X4, 4 door pickup for dusk to dawn shooting. Both were excellent! Overall, I got much more than I expected. Highly recommended for serious bird photographers.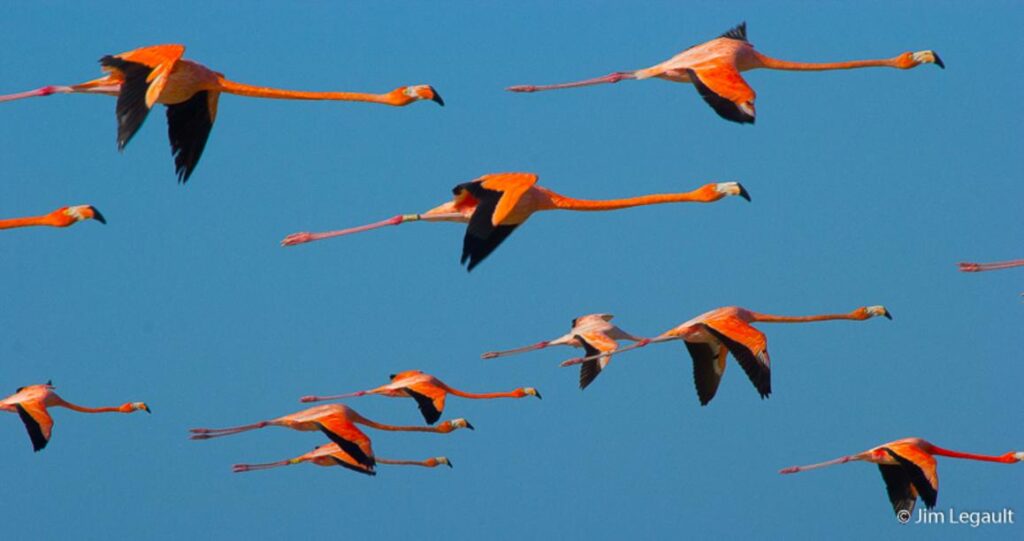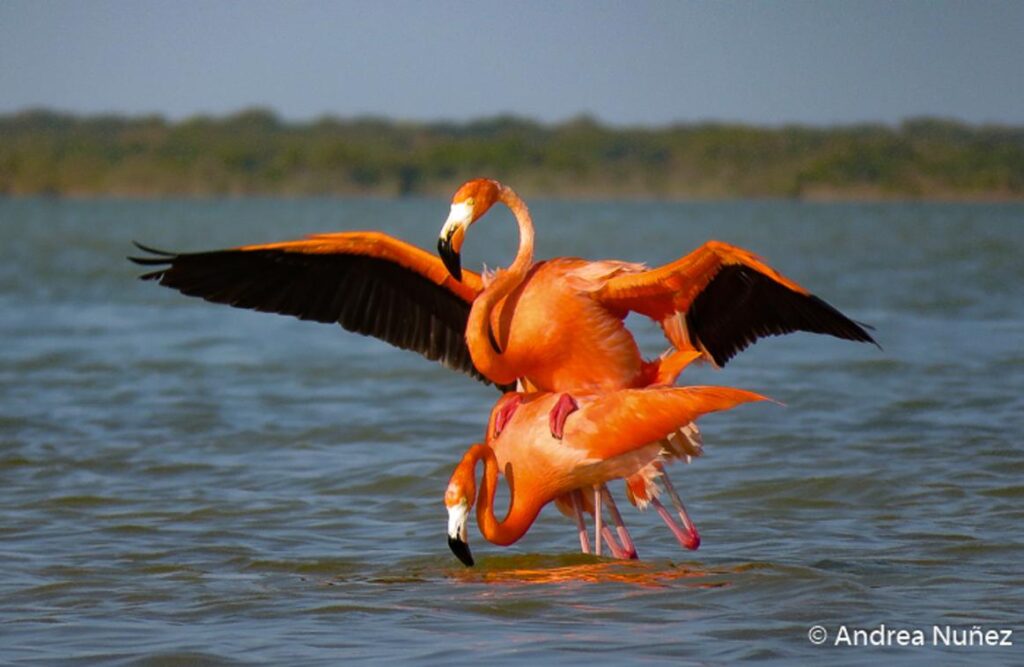 Every year Rio Lagartos Adventures has a limited number of permits to photograph during the flamingo nesting season. These are for serious photographers who want to spend multiple days photographing nesting activities and chicks. The nesting grounds are closed to access without special permissions and guides and special rules.The flamingos are very sensitive to disturbances and can abandon nests and eggs if disturbed. This requires daily permit fees plus guide and transport costs.